Afterpay
Afterpay is available at selected ABS Service Centres. Please inquire at the time of booking to confirm.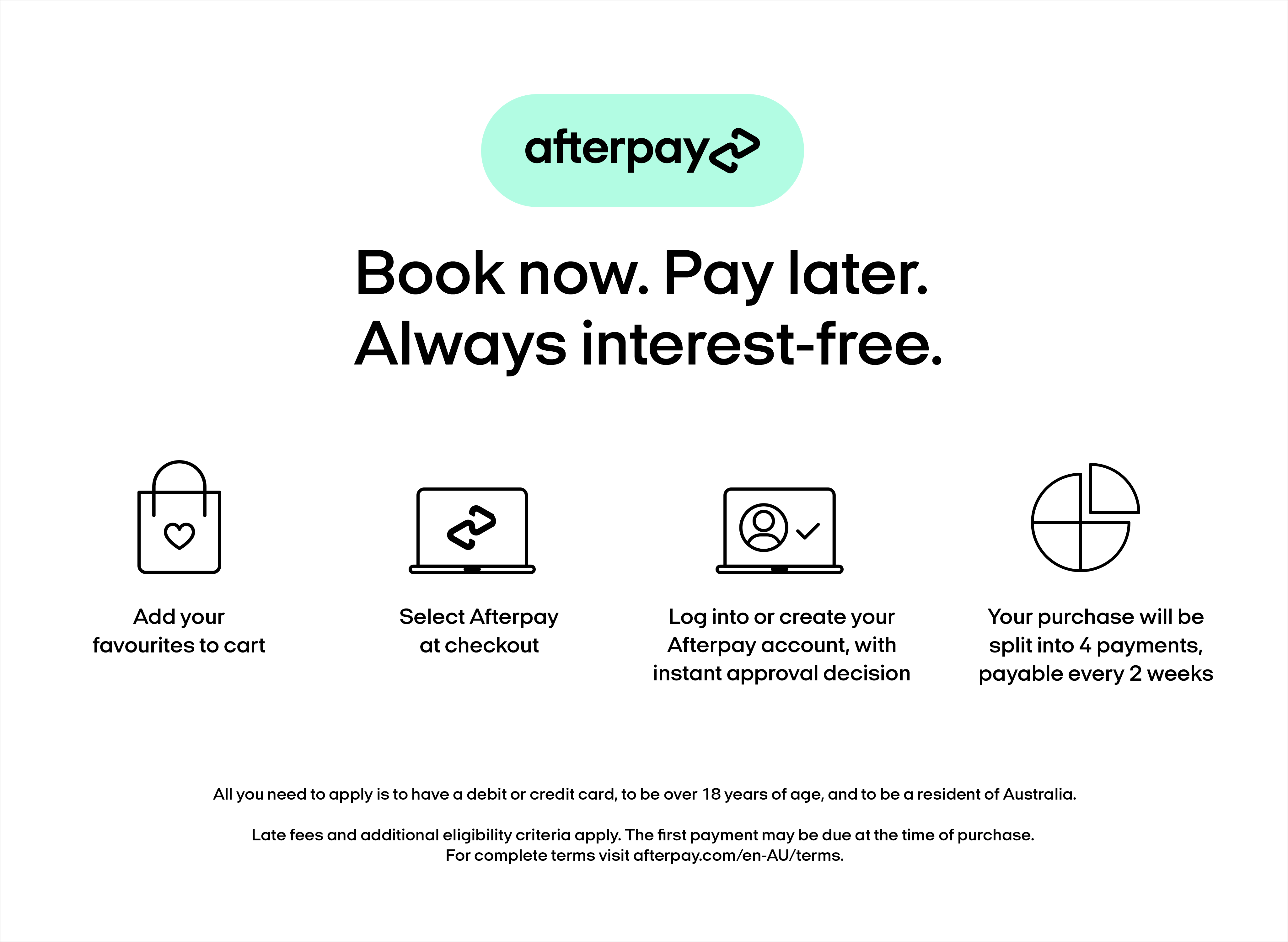 What is Afterpay?
Afterpay is a leading provider of Buy Now Pay Later that allows you to book now and pay over 6 weeks. Never paying interest.
How does Afterpay work?
Simply go into the app and select the Afterpay Card to pay at the time of purchase to pay in 4 instalments over 6 weeks. You'll pay your first instalment at the time of purchase, and the remainder every 2 weeks. 
You'll know your payment has been approved within seconds and works the same as any other form of payment.
With interest free payments are there any fees?
There are no fees when you pay on time! The interest free payments will only ever incur a fee for late payments. You can find your payment schedule in the Afterpay app and you will receive regular reminders.
How do you get started using Afterpay?
Paying with Afterpay is easy! You just need to download the app:
Then follow the prompts to create an account. Once you have an account, follow these simple steps to pay in store.
Open or create your account in the Afterpay app
Tap the 'Card' tab and follow the prompts to set up the Afterpay Card & add it to your digital wallet.
Head in to your participating service centre accepting Afterpay
Activate the Afterpay Card in the app and pay using Apple Pay or Google Pay.
Don't have an Afterpay account? Create one here