Delivering mechanical repairs with a comprehensive approach
At ABS, we look after your whole car, not just the elements of car repairs that are our specialty. By this, we mean that our approach is different since we consider the many aspects of your vehicle, which may not be obvious to the naked eye upon first inspection. We believe that a comprehensive approach to managing the general mechanical repairs of your car is essential to sourcing the main cause of your breakdown or ongoing problem, instead of merely assuming or quickly fixing the obvious or initial complaints.
If you have experienced any problems with your car, we suggest you get in touch with your nearest ABS store. In particular, your car might be:
Broken down
Making strange noises
Leaking oil
Using too much fuel
Too hard to start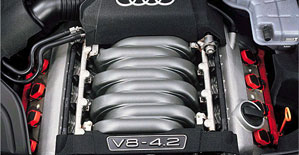 Although many mechanics may discover the issue of your car is an oil leak, there may be other underlying problems within the complex working of your engine or other major parts, and which may need urgent attention before more severe issues become too expensive to repair. Engine damage can be caused by a number of factors. At ABS, we can ascertain what precisely the issue of the car is before going ahead and fixing the problems.
Also, when, for example, the suspension of your car is not properly aligned, a host of other issues may end up costing you more than you intended. By finding the root of the problem—for instance, excessive or unusual fuel consumption—you can leave having peace of mind that the issue is resolved and will not force you to call a towing service when your car finally gives up on you.
It's time to drive with surety and confidence, knowing your car will not give you the hassles so many other vehicles are prone to. Take advantage of the expertise of the specialists at ABS Auto who are ready to solve any issue you may have – big or small. Discover the root of your car's problem today.
Call your nearest location or use our online booking form for a consultation and we'll be able to get the root of your car's problem.