Humm is available at selected ABS Automotive Service Centres. Please inquire at the time of booking to confirm.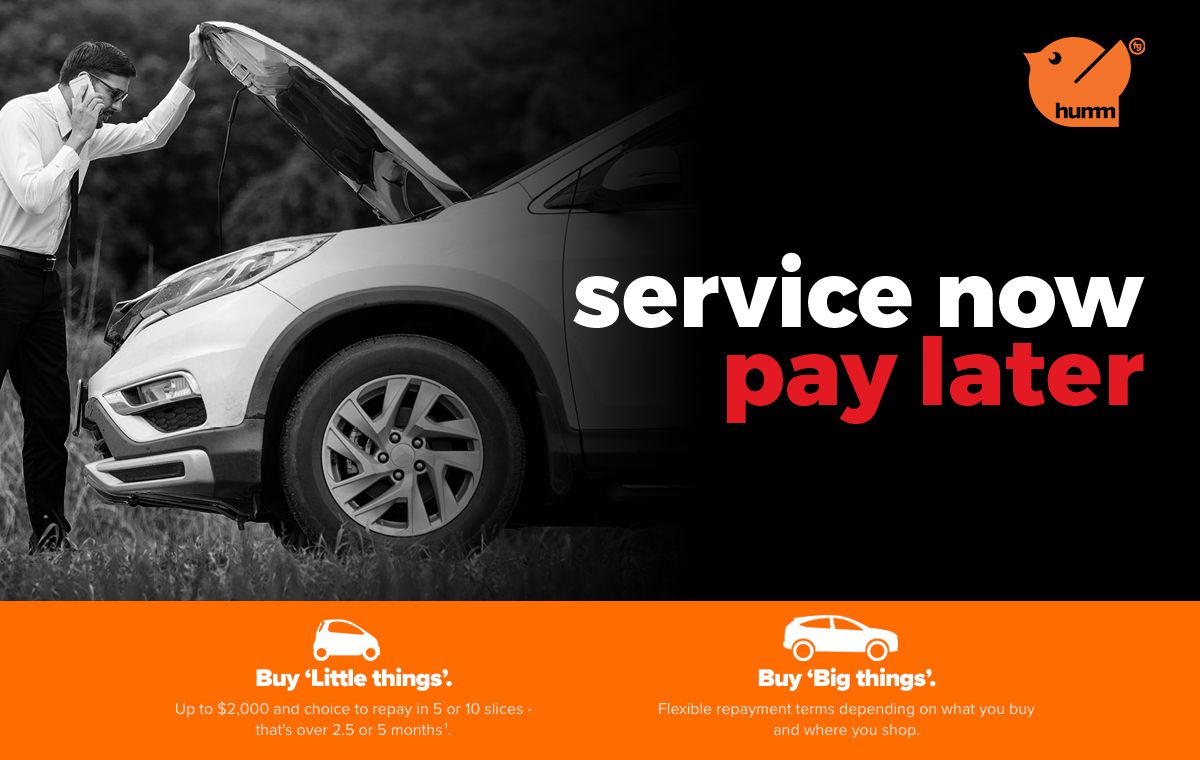 Take it today and take time to pay – with no interest, ever

1

.

What is humm?
At ABS, Humm helps everyday Australians get their vehicle service now, and pay later. Our payment plans are great value because Humm customers never pay interest and are easy to use.
Who can humm?
You just need to tick these boxes:
Be a permanent resident of Australia
Be 18 years or older
Have a valid email address and mobile number
Have an Australian debit or credit card
Have an Australian drivers license, passport or Medicare card
For Big things you also need to have a permanent job (at least 25 hours a week) or be on aged/veteran's pension
How do I use humm for my service?
Make sure you've downloaded the Humm app from either the App Store or Google Play.
Open the Humm app and create a barcode. Just take this to the checkout at your ABS service centre and we'll scan or key in the code.
Alternatively, apply before you shop through the Humm app. Just set up how much you'd like to get pre-approved (up to $10,000).
With no interest, are the fees high?
No, they're not. When you buy a 'Big thing' you'll pay an establishment fee. Then you'll pay just $8 a month.
When you buy a 'Little thing', there are no fees if you choose to pay it back over 2.5 months. If you choose to pay over 5 months, you'll pay just $8 a month.
You will only ever pay a single $8 monthly fee regardless of the number of ongoing humm payment plans you have.
Purchases to be over $500 for a 5 month payment plan. Payment plan to approved applications only; fees, terms, conditions, minimum amounts and exclusions apply. 
Credit provided Certegy Ezi-Pay Pty (ABN 28 129 228 986).